END OF THE EMPIRE OF THE VAMPIRE Audio
Posted on
September 3, 2021
Mohawk Nation News
Listen to audio at MNN:
https://mohawknationnews.com/blog/2021/09/03/end-of-the-empire-of-the-vampire-audio/
MNN. Sep. 3, 2021. We should all now stand together holding arms, plant a tree of peace and bury our weapons for all time underneath it. When there are no weapons, nobody gets hurt. People are converted to peace. The Americans sabotaged the equipment they left behind in Afghanistan. Those people could make them into something more useful than sitting around waiting to shoot someone! Nature doesn't need weapons. We Just have to work and survive. Without weapons, we have to use our minds.
D I S S O L V E D C O R P O R A T I O N – S Q U A T T E R S
The power to destroy is intoxicating to imperialists. US lost the illegal undeclared war and plans to destabilize Afghanistan by funding and arming disorder and chaos as they have done for the last 100 years to many other countries. Rogue military organizations of the empire have always been working behind puppet Indians and tribal councils to divide, weaken and genocide us. War Departments, churches and NGOs carry out the civil wars and terror. This system created the world's biggest holocaust of 150 million indigenous people of the Western Hemisphere.
The foreign empires claim to have a right to pillage, exploit, enslave, violate and terrorize us for 500 years on turtle island. As Joe Biden exclaimed of the bombing of fleeing Americans at Afghan airport, "Those who carried out this attack, we will not forgive, forget. We will hunt you down and make you pay." He means, "We are going to get you with a drone. "
When the Americans sabotaged the weapons they left in Afghanistan, they then have to destroy their own, as we've been asking for 500 years so we can have peace. According to the kaianerekowa, we buried all the weapons of war that occur in each other's minds, those thoughts that make us hateful, aggressive and kill each other. Hostilities would be unknown. The whole world has to do this. Only the war club is unburied to execute a traitor. The hatchet for defence was not buried.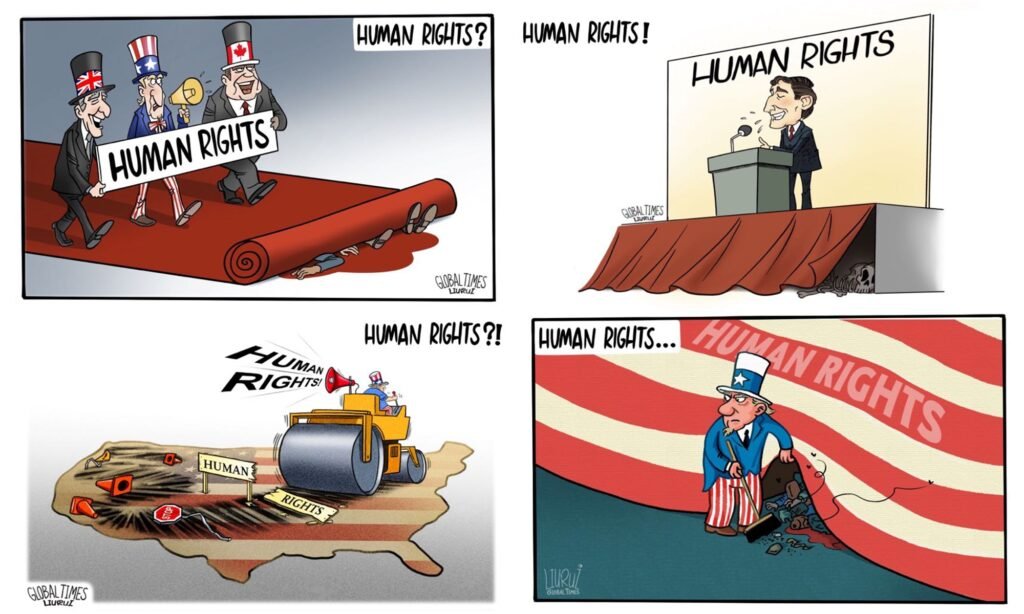 The republic of war spent $2 trillion to destroy Afghanistan: to arm and train corrupt Afghan military, setting up Fascist style governing infrastructures, so the invaders could live comfortably among the impoverished indigenous people they are attacking, enslaving and stealing from. The rest was siphoned off by foreign aid groups, hired guns called private contractors and outside consultants.
Afghan financial accounts have been frozen and the Americans took the rest. The president was the first to flee, leaving worthless pieces of paper [money] on the tarmac. The IMF won't lend them anything. No food. Destroyed infrastructure. High food prices. Sanctions, No aid. No salaries. Health care collapsed.
The manipulators of powers are not accountable in public and are beyond scrutiny. Canada is presently presiding gleefully over the deaths of our children, not mentioned in the current election campaign. Voters don't care either. The gallows they are making for us are really for themselves.
The empire is humiliated by the Afghans, Syria, Iraq, Libya, Cuba, Vietnam and Indigenous people who continue to resist. The empire sees its declining strength, incompetence, savagery. They revolve around the war industry. The bureaucrats watch. The critics are killed. The media is complicit. The people are in despair. All hope is lost.
There is no spirit of retribution or righteousness. kaianerekowa, the great peace, heals violations of the natural order and the evil it causes. Empire requires killing true democracy to produce military dictatorships, a huge standing army and continuous wars under an imperial presidency. They are addicted to guns, killing people and money.
MI5 and CIA are rogue military organizations that oversee this secret empire building. The RCMP did the snatching of millions of our children so the governments and churches could carry out 'the final solutions to the Indian problem' of theft of turtle island and its resources. The RCMP amalgamated with CSIS to create ART Aboriginal Response Team, which is the modern day Gestapo of the 4th Reich. Even today they follow us in their black cars when we leave the 'reserve'.
"HELP! IT'S THE RO-TSI-HEN-STA-TSI"
The Indian residential school death camps were sites for interrogations, experimentation, torture and targeted assassinations of helpless and innocent indigenous children and unarmed civilians.
We indigenous are feared for exposing the truth about the empire. The homicide and genocide committed by US and Canada are not mentioned because we humiliated them. They want us to pay with our lives for puncturing their fake myth of great power. We will never be forgiven for exposing their gross immorality, weakness and sordid inner workings of their empire.
How to eliminate empires. Follow the philosophy of the kaianerekowa, the great peace, of each being sovereign, equal and having a voice.. The intruders brought guns and then wars. Let's go back to 1491 when we had implements to hunt for food. Weaponry is the only way these empires exist. Once there is none, they lose. When everybody is sovereign there is no need for a president or prime minister. Our minds, nature and the great peace guide us.
The Rolling Stones sing about the American fate in Afghanistan: "The hand of fate is on me now. It picks me up and it knocks me down. I'm on the run. I'm highway bound. The hand of fate is heavy now. I killed a man. I'm prison bound. The wheel of fortune keeps on turning round. Turning round. Turning round. I should have known it was a one horse town". kahentinetha2@protonmail.com
mohawknationnews.com
Box 991, kahnawake [Quebec Canada] J0L 1B0.
LET'S SING THE REVISED ANTHEM 'O CANA'JON' TOUR AFGHAN AIRPORT
https://www.rt.com/news/533667-kabul-airport-tour-taliban-afghanistan/
BIDEN US REMAKES NATIONS
https://www.rt.com/op-ed/533684-us-remake-nations-save-world-biden/
Chris Hedges
https://www.rt.com/op-ed/533640-american-empire-afghans-suffering/
Chris Hedges. HORRIFIC STATE OF AMERICAN EMPIRE
https://www.youtube.com/watch?v=VXYsGuBdzM4
This entry was posted in
AFN / Tribal & Band Council / Indian Affairs
,
Corporations/military/industrial/ complex
,
Judges / Courts / Police / UN
and tagged
Allan Memorial Hospital/McGill experiments on children
,
Alqaeda/ISIS
,
Anglo American empire over
,
burning churches
,
Canada taught Nazis
,
Film "The Gene Hunters"
,
flight from afghanistan
,
Indian Affairs war room
,
INTERNATIONAL CRIMINAL COURT
,
Mar Simon/Mumilaaq Qaqqaq and Charlie Angus/michele Audet
,
MI5/CIA/CSIS/ PLAN GENOCIDE
,
MKULTRA
,
NATO
,
operation paperclip
,
Orange shirts
,
PLANNED EXTINCTION PART 2 – FRAMEWORK AGREEMENT How Canada Plans to Continue to Live Off the Avails of Crime – It's Obvious the Colonial Settlers Don't Belong on turtle island
,
Rolling Stones Hand of Fate
,
roseann archibald
,
Taliban
,
TRUDEAU'S ELECTION SEP. 20/21
,
Two Row & Great Peace
,
two row justice v. united states world court by Kan1enkehaka
,
Unmarked indigenous graves
,
USA war dept.
,
War Dept Canada by Kan1enkehaka.
by
Kan1enkehaka
. Bookmark the
permalink
.