International Indigenous Human Rights Program Launched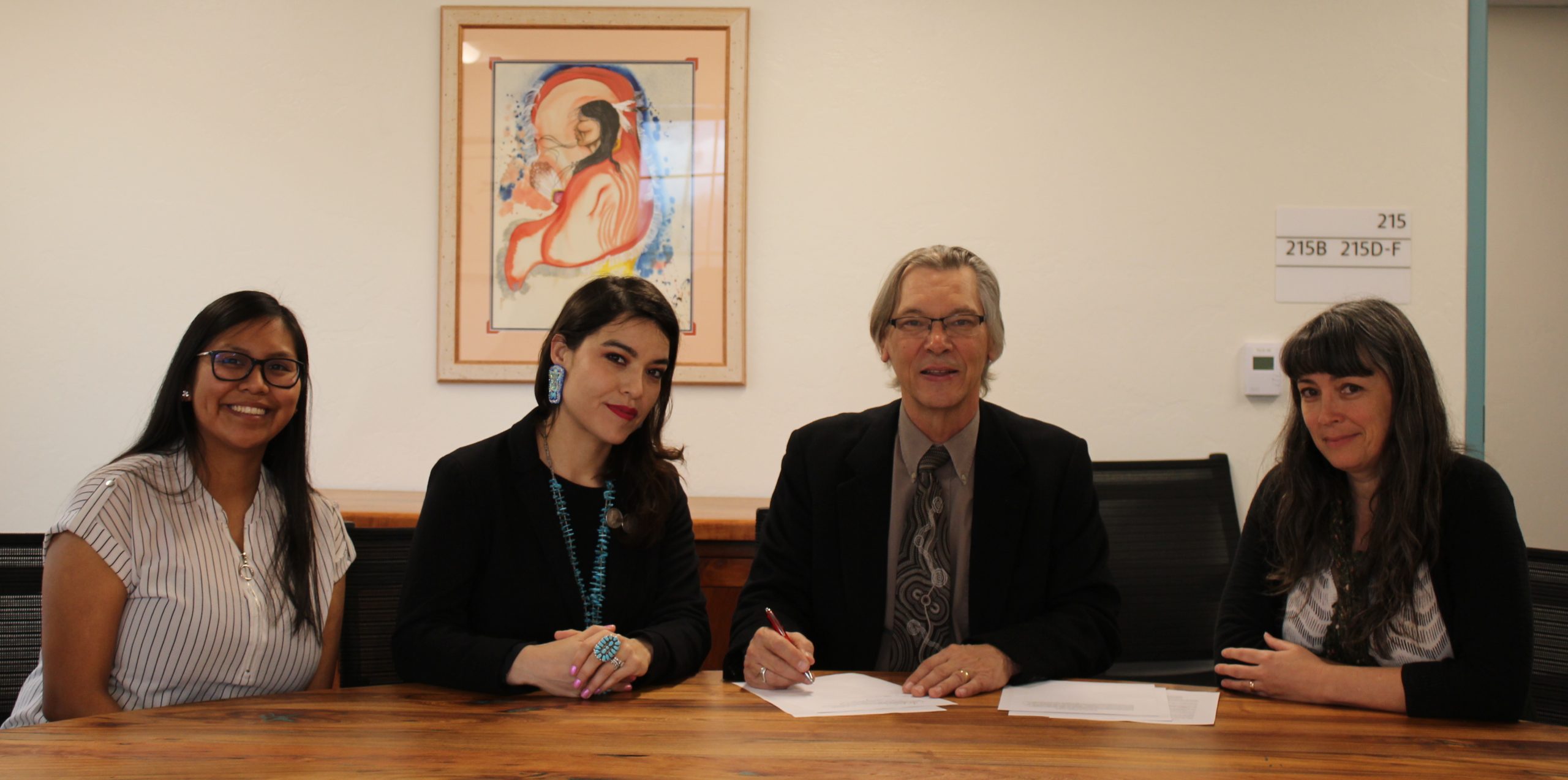 Water Protector Legal Collective Launches International Indigenous Human Rights Program
The
Water Protector Legal Collective (WPLC)
and the
University of Arizona's Indigenous Peoples Law and Policy Program (IPLP)
are joining forces to abolish colonial oppression of Indigenous people throughout Turtle Island by launching The Indigenous Human Rights Defenders and Corporate Accountability Program (IHRDCAP).
The program expands WPLC's ongoing international work. In 2016-2017, we brought attention to the human rights violations that resulted from international financial institutions DNB, ING, and Credit Suisse's investments in the Dakota Access Pipeline, and called for divestment. In 2018, WPLC and IPLP
reported on the criminalization of Indigenous human rights defenders at Standing Rock
to the United Nations Special Rapporteur on the Rights of Indigenous Peoples. IPLP Professor Seanna Howard hosted a panel discussion at the 17th session of the United Nations Permanent Forum on Indigenous Issues (UNPFII), where WPLC presented our report to human rights scholars and UN experts. In 2019, WPLC and IPLP submitted a
report on the repression of Indigenous human rights defenders
to the Inter-American Commission on Human Rights (IACHR) and the UN Office of the High Commissioner for Human Rights. WPLC and IPLP brought four Indigenous women defenders to the May, 2019, IACHR hearing in Jamaica, to
testify about repression of Indigenous resistance
to extractive industries in the U.S.
IHRDCAP will focus on divestment as well as human rights violations by law enforcement and corporate security forces against Indigenous earth protectors, and will involve continued clinical work with the University of Arizona Rogers College of Law. WPLC board chair Michelle Cook, who will direct the program, stated, "This program will build bridges between front line Indigenous human rights defenders, legal education, and legal resources. As Indigenous peoples face extreme resource development in their territories, training the next generation of legal warriors to engage both government and corporations to secure their human rights and self-determination is not only necessary in protecting the cultural survival of the world's Indigenous peoples, but it is also a responsibility of institutions of legal education and higher learning."
Holly T. Bird, WPLC Co-Director, added, "WPLC is very excited to stand in solidarity with all of our relatives on Turtle Island by expanding our international human rights program. Our current efforts include challenging repression of Indigenous defenders at Standing Rock and on the U.S.-Mexico border. We are honored to support the creation of IHRDCAP to pursue justice for our people from the far North to the Amazon."
Read more:
I
ndigenous women and WECAN vs. Credit Suisse
(Jan. 30, 2020)
Stakeholder Report to the UN Human Rights Council
, Universal Periodic Review Working Group (Oct 2019)
Pictured from left to right, Ashlee Irving, Administrative Associate, IPLP; Michelle Cook, SJD Candidate, founding member of WPLC and founder of Divest Invest Protect; Robert A. Williams Jr., Regents' Professor, E. Thomas Sullivan Professor of Law and Faculty Co-Chair, IPLP; Seanna Howard, Clinical Staff Attorney, Professor of Practice, University of Arizona Rogers College of Law.Posted in
Media Advisories
,
Press Releases
,
Updates
Tagged
divest
,
humanrights
,
indigenous
,
IPLP
,
nodapl
,
Water Protector Legal Collective
,
water protectors
,
WPLC